A Fresh Color & Design Ltd.
More Than Just Your Painter
Transform Your Home with Us
NE Ohio's Preferred Cabinet Painting Company.
Cabinets
Cabinets, countertops, and a new backsplash Freshens up an already beautiful kitchen.
Staircases & Trim
Transform your Honey Oak to Black and White, and bring the WOW factor to make your entrance.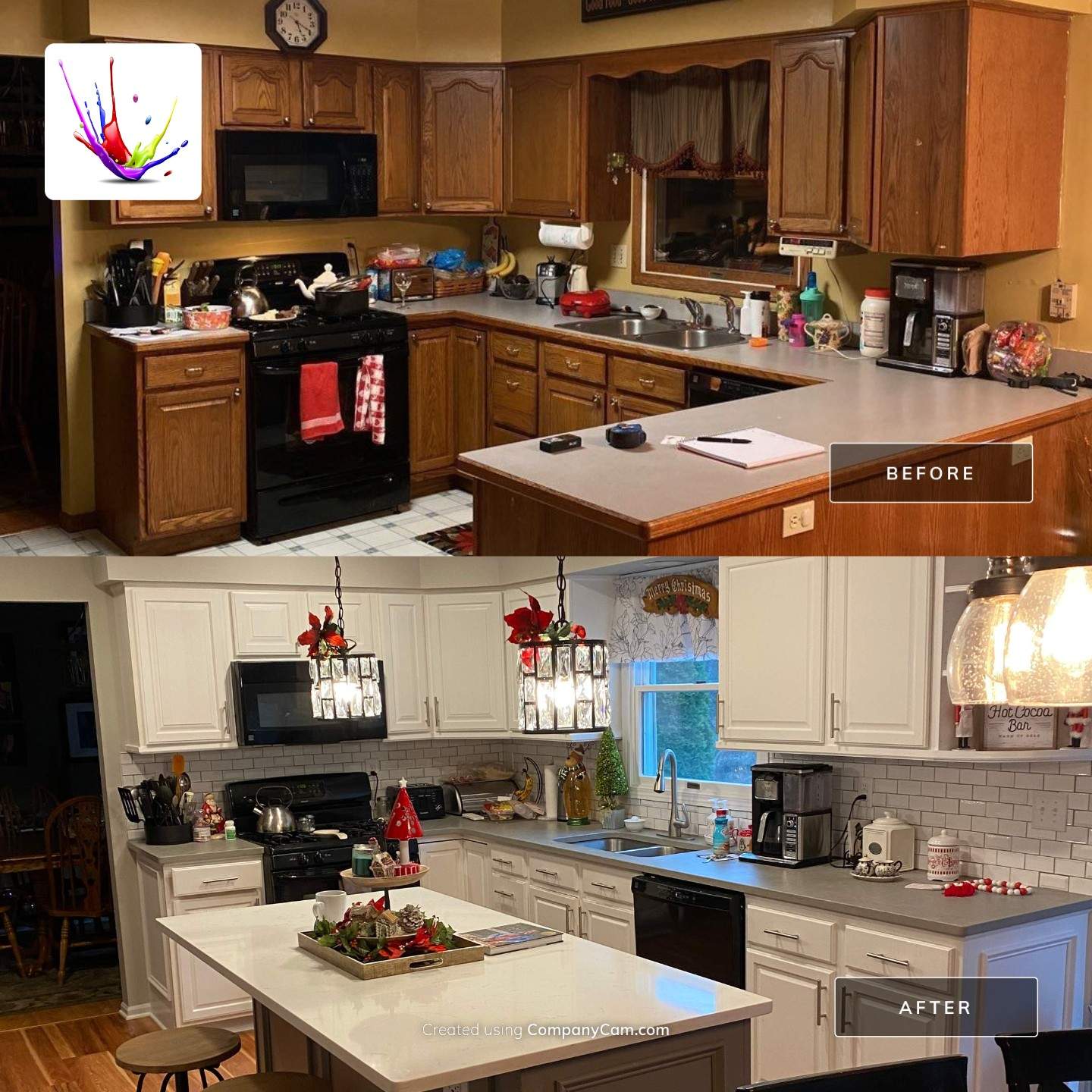 Rip & Replace - Rehab On A Budget
Like your foot print and just want to tweak it a little bit? Check out our Rip and Replace – Rehab on a Budget and bring your kitchen into todays era.
A Fresh Color & Design is Northeast Ohio's Preferred and Premier Cabinet Painting Comany. We take the term Factory Finish seriously, using the same coatings, pumps, infrared curing lamps that high end cabinet manufacturers use.
Taking the term Factory Finish to the next level in onsite refinishing.
Factory Finish
The Difference Is In The M's
The M's
Men*, Methods, Materials, & Machines
*Men is meant to include everyone at AFC Including the women that work here! Please understand that when I say men, guys… I am including everyone at A Fresh Color, If you are offended by that – we aren't going to be a good fit to work together – AND with that being said.
Here is what sets us apart.
Since reentering the finishing market in 2013 A Fresh Color has strived to provide the highest quality of finish to our clientele, whether on ceilings and walls or cabinets, and staircases. Good Enough never is at A Fresh Color.
The First 2 M's – Men & The Methods:
The team that will work on your house will have no less than 7-10 years of combined experience, every member of AFC is an employee, part of the family, with each one counting on the next to complete their task in order to achieve the end result.
Each team member has gone through extensive training, from material selection, application, prep and protection. The methods used have been tried and tested, by not just us but countless finishers, and refinishers throughout. We have spent years fine tuning our process in order to provide the quality of work that we put out. It starts with the attitude that Good Enough – Never Is!
The Materials:
Ask anyone at A Fresh Color and they will tell you don't fall in love with the product because it could change at any moment. At A Fresh Color we are always striving to be better than our last job, with technology in the coatings market fastly changing AFC strives to stay on top of coating lines. When Finishing in Kitchens AFC will only use coatings certified by the KCMA (Kitchen Cabinet Manufacturer Association).
A Fresh Color uses both solvent and waterborne coatings depending on the ventilation capabilities on site, and type of application, substrate that is being finished or refinished.
The Machines:
AirMix/Air Assisted Airless Always the favorite topic because we only know of 1 other company that uses the same type of machines that we use. A Fresh Color & Design uses Airmix technology or Air Assisted Airless pneumatic pumps both onsite and in our facility. When you look at cabinet, furniture companies finishing process none of them are using machines that are bought at your big box stores, or paint store on every corner, they are using AAA pumps, in order to provide the most consistent spray finish available. AFC has 4 of the AAA pumps in use at this time.
InfraRed Curing Lamps: Winter of 2020 saw A Fresh Color build out a 16×20 drying room outfitted with 18 infra-red curing lamps, allowing us to again provide as close to a factory finish as possible with the ability to cure a cabinet door in 3-17 minutes depending on the coating used.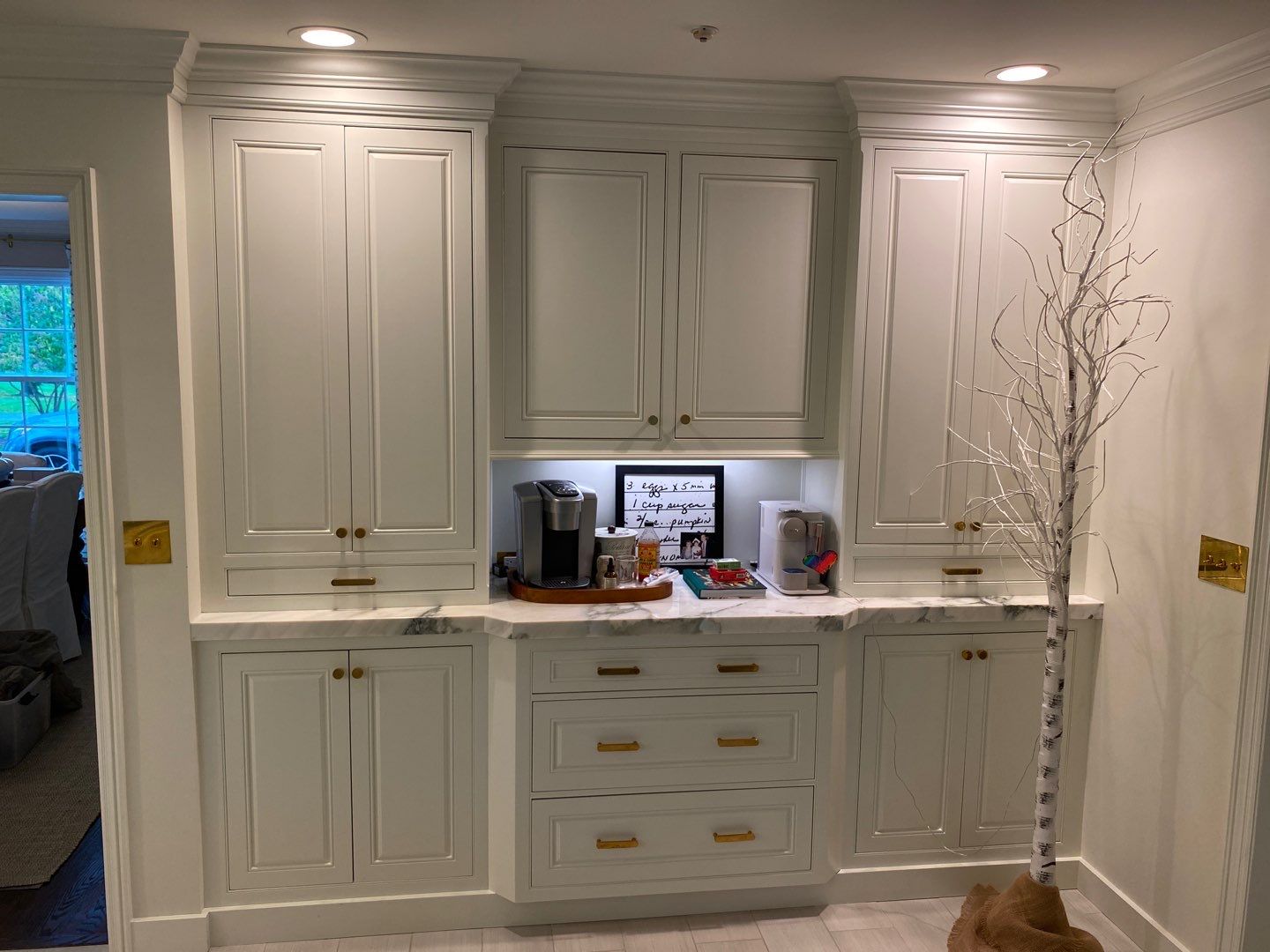 Transform your home with A Fresh Color & Design. Tired of the old stain look? What could A Fresh Color & Design do for YOUR home? Call us for a Free Consultation and let us know what project you are thinking of.
Custom built ins designed and installed by Distinct Wood Designs of Cleveland, Ohio and finished by A Fresh Color & Design bring truly A Fresh & Distinct look to any room.
Transforming your staircase, and entryway from dated stain, with A Fresh Color of white and black transforms the entryway.
Rip & Replace with custom cabinets to fit a specific space. A Fresh Color installed custom cabinets, farmhouse sink. New countertops and backsplash
Adding a Fresh Color to walls and cabinets, replacing countertops and installing backsplash.
Nunc nec dapibus eros. Ut ipsum erat, iaculis vitae posuere sed, sagittis vel urna. Aenean porttitor feugiat consequat. Praesent ante odio, dapibus placerat arcu et, rhoncus tincidunt ante. Curabitur dignissim purus non massa ornare consectetur.
Integer nisi nibh, aliquam a imperdiet at, elementum ut urna. Vestibulum tellus odio, mattis vel volutpat a, interdum et magna. Cras condimentum sed ipsum in posuere. Nullam dignissim risus ac sapien sagittis rhoncus a in lacus.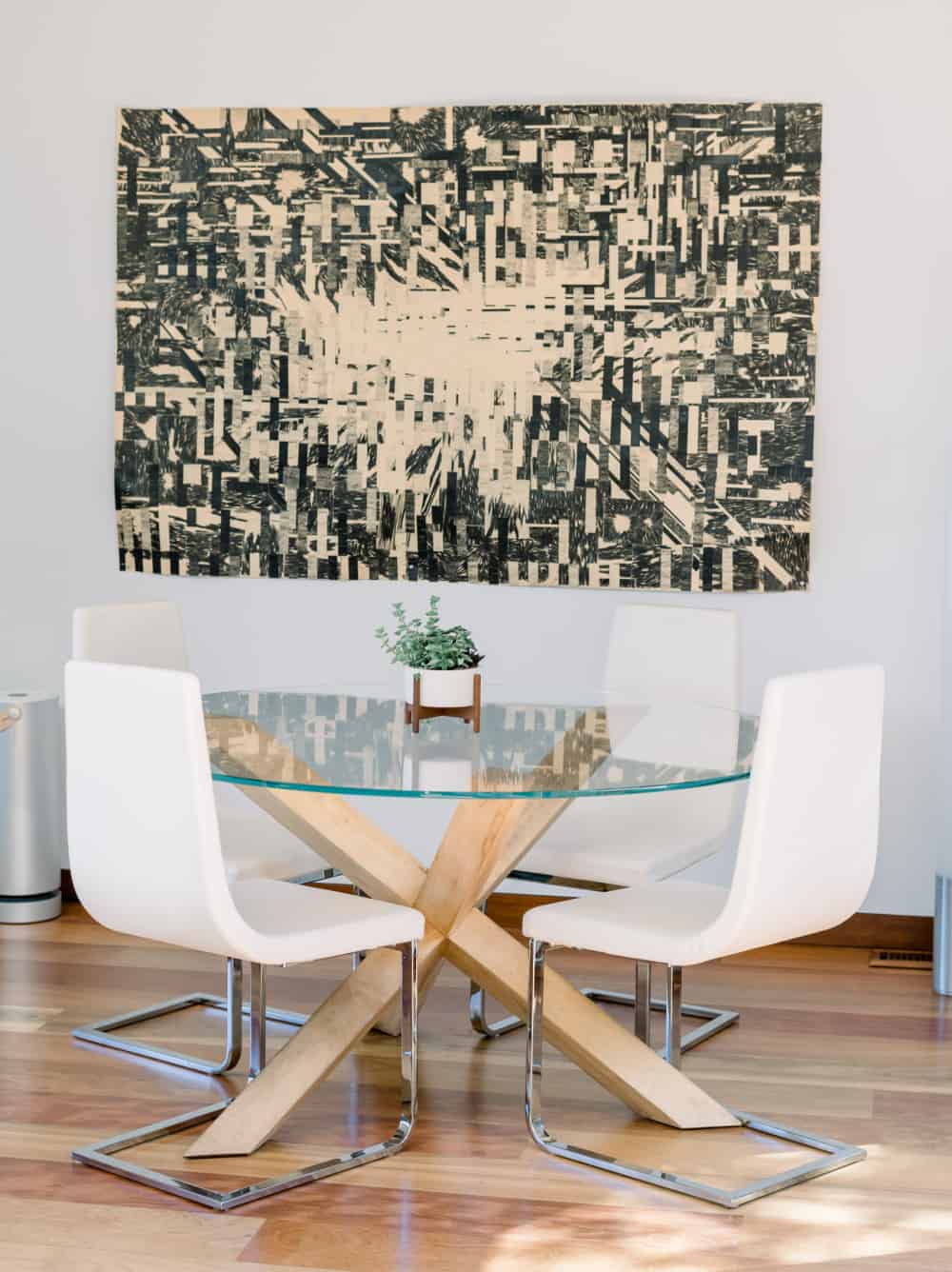 What Could A Fresh Color Do For You?